FLOTILLA STAFF OFFICER-VESSEL EXAMS
Russ Lyday
The Whittier Flotilla of the Coast Guard Auxiliary provides FREE Vessel Safety Checks to the public. This is a yearly courtesy examination to help you verify that your boats safety and required equipment is up to date and in good working order and meets federal and state regulations. Get in touch with one of our Vessel Safety Examiners listed below to schedule a exam of your boat. This is not a "boarding" or law enforcement ordeal, rather it is meant to help protect you should the need for such equipment arise while on the water. Upon passing the exam, a decal is issued to proudly display on your vessel. This does not exempt you from law enforcement boarding, but does signify that you are a safety conscious boater to law enforcement personnel.
For a Free Vessel Safety Check, please click the link below and fill out form.
The info you provide will be sent to a Vessel Inspecting Auxiliarist in the city where the boat is and he will contact you to set up a time to inspect the vessel. Please include what part of Anchorage( eg. South Side, East Side, Hill Side etc.)
---
What is checked in a Vessel Safety Check?
Take a "Virtual VSC" exam to see if your boat will pass. CLICK HERE.
Paddle Craft Virtual VSC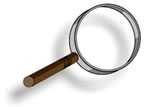 You can use this page to check your own Kayak, Canoe, Row Boat or Paddlecraft. We suggest you print the form that we use to also use as a guide while performing this self-inspection. You can get the form here and it requires that you have the free Adobe Acrobat reader installed on your computer. If you do not have the reader, you can download a copy from here: Adobe Acrobat Reader.
After you have completed the self-examination, you can request that one of our examiners perform an actual Vessel Safety Check by using the " I Want a VSC" menu link in the menu to your left and enter your ZIP Code to contact an examiner near you.
Note that in addition to the minimum federal requirements stated here, the owner/operator may be required to comply with other regulations and/or laws specific to the state in which their recreational vessel is registered or operated. To ensure compliance with state boating laws, boaters should contact the appropriate boating agency in their area for additional information.

To view the Federal Requirements Brochure online, please click here.

To download a copy of the U.S. Coast Guard's Federal Requirements Brochure for Recreational Boaters please click here.
Safety Check Requirements


Sound signal: (whistle, horn, etc)

Ideally attached to your life jacket.

Life jacket: (adjusted to wearer & USCG approved)

9 out of 10 boaters that drown are not wearing a life jacket. Make sure you have a life jacket that is sized and fitted for you.

Overall vessel conditions: *as applies

Leaky hulls, lines or fittings in disrepair, leaky bulkheads – are all reasons for VSC failure.

* Hull & deck sound:
Even a small leak could impact the stability of the vessel.

* Hatch covers: In good condition and secure.

Submerge in controlled conditions and check hatch for water.

* Deck lines and bungee cords: In good condition and secure.

If you capsize, hold on to your paddle and craft as they can potentially blow or surf away faster than you can swim after it.

* Hardware: Secure and in working order.

A malfunctioning rudder, skeg, etc. can be a significant liability.

* Bulkheads / air bags / emergency flotation: In good working order.

Many craft without flotation become unusable or sink completely when flooded. Flotation makes self or assisted rescues much easier. Unsecured flotation can be lost.

* Paddle / oars: Serviceable.

No visible cracks or fractures along the blade and shaft.

Navigation Lights: (sunset to sunrise)

If operating between sunset and sunrise, or in restricted visibility, 1 white light (flashlight acceptable).

Visual Distress Signals (VDS):
(sunset to sunrise) Applicable only to vessels operating on US coastal waters, the Great Lakes & territorial seas.

If operating between sunset and sunrise a VDS suitable for night use must be carried. Either 1 electric light (with S.O.S.) or 3 combination day/night flares. Expired signals do not meet the requirement and are unreliable if used.

Open Water Recommendations

Pump or bailer:
Recommended to remove excess water from inside vessel.

Spray skirt: Waterproof barrier worn to create a seal with the cockpit coaming.

Make sure the grab loop is on the outside and that the operator knows how to exit the boat while wearing the spray skirt.
Spare paddle / oars:
Make sure you have one available if needed.
Compass / GPS / navigation charts:
Know how to use them & test in the conditions you expect to need them.
Tow / boat recovery system:
Have a plan if you need help getting home? Practice these skills.
Marine radio (VHF) / cell phone / PLB:
Know how to use & test them in the conditions you expect to need them.

Other Recommendations

Always dress for an unexpected capsize, a helmet is necessary where upsets are likely.
Cold water kills: cold shock - 1 minute, swimming failure -10 minutes, hypothermia - 1 hour. Resulting in unconsciousness/ death. Always wear your lifejacket.
Personal ID on operator
Driver's license, credit card and medical ID is excellent.
Float plan with someone on shore
Route, duration, craft description, bail out options, etc.
Appropriate food and water
Never Boat Under the Influence
Be prepared, you are completely dependent on the operator for mobility. Keep yourself well fueled.
Appropriate emergency kit (might include first-aid kit, knife, fire starter, boat repair, etc.)
When putting your kit together, bear in mind the type of activities you'll be doing and the conditions you'll expect to encounter.
Sun protection (sunglasses / hat)
Don't forget your eyes and skin.
High visibility clothing, gear, etc.
Retroflective , brightly colored, luminescent, etc.
Appropriate self rescue system / skills
Have a plan if you find yourself out of your boat. Practice self and assisted rescue techniques.
Contact information affixed to craft
Your name and phone number is sufficient.
Anchor Lights – if applicable
(sunset to sunrise)
Not required unless anchoring in or near a narrow channel, fairway, anchorage, or where other vessels normally navigate, or in restricted visibility – 1 all around white light, or an electric torch or flashlight.
FLOTILLA COMMANDER
Bill Reiter
FLOTILLA STAFF OFFICER-VESSEL EXAMS
Russ Lyday